Gambling Laws In Delaware - Legal Delaware Gambling
When people think of gambling in Delaware, they tend to jump to extremes before checking Delaware gambling laws. At the word "gambler," very few are triggered to imagine one who reasonably wagers a fixed amount of money for the privilege and fun of playing for a couple of hours before calling it a day. Instead, we call to mind the romantic image of the down on his luck hobo, desperately clutching at one final straw before giving up together, or maybe even the high roller, usually portrayed by someone like Frank Sinatra who rolls into the casino as luck seems to positively drip from his body.
The truth in life is that reality rarely matches romantic fantasy, and gambling is no exception to this rule. Many who participate in gambling regularly will tell you that when enjoyed as a responsible hobby, gambling can not only offer a great deal of fun and excitement, but even a little bit of profit if it's an exceptionally lucky day.
While gambling obviously is not for everyone, there are many who confess a deep interest in gambling but do not participate due to a poor or false understanding of the laws surrounding the activity in the state of Delaware. While many believe that even betting on a single hand of cards outside the safety zone of a licensed casino can get them thrown in the jail, the truth of the matter is that in accordance with federal law the act of gambling is not against the law. While the unsanctioned facilitation of gambling may be a serious crime, the law has nothing to say about an otherwise honest citizen who merely participates in a couple gambling activities.
The State of Delaware actually follows this template fairly closely, of course allotting for more regulation where applicable given the great deal of legal gambling allowed by the state. The remainder of this page will guide residents through an in depth look at the legislation in their home state as it related to gambling, as well as help them to find the safest, most convenient, and of course most fun means of gambling in Delaware.
The Legality of Gambling in Delaware
Just as in the federal laws that govern the subject, one can comb over Delaware legislation with a fine tooth comb and find nary a passage which defines the act of placing a bet or wager illegal. This is for one simple reason: gambling in Delaware is completely legal. While the state takes great care to regulate the process of issuing licenses when it comes to the facilitation of gambling, the legislation does not even go so far as to offer a simple definition for the act of "gambling" from a player's perspective.
In fact, the only activity that Delaware gambling laws limit in the realm of gambling and betting is playing the dice game commonly known as craps. Section 1407 of Delaware code declares the game unlawful, and says that any resident of The First State caught playing the game can be issued a citation. As much fun as it looks to stand over a dice table and shout "snake eyes!" to the crowd, it seems a small sacrifice to make in the grand scheme of things, considering that the state is willing to be so lenient when it comes to every other form of gambling.
This becomes easier to understand once one understands the target of these laws. The gambling laws in Delaware and the United States at large were not written to prosecute and frighten individuals who have an interest in gambling, the target was, is, and always has been larger criminal syndicates. This is why both Delaware and federal law will leave individuals who merely place wagers on games or future events well enough alone.
However, this should not be taken to mean that there are absolutely no gambling related offenses that can land a resident in trouble when it comes to gambling in Delaware. Residents should be especially careful to avoid anything that could be considered to be "advancing gambling," which is a very serious crime. Not only do those in the state who commit this crime stand an incredibly good chance of being prosecuted, section 1403 of Delaware state code says that this crime is a Class A misdemeanor, the most serious crime shy of a felony in the state. This can land an offender in jail for as long as one year and have them paying a fine of up to $2300.
Whatever happens, Delaware residents must be careful to avoid "advancing gambling!"
Difference Between Gambling & Advancing Gambling
Fortunately, there are greater differences between "gambling" and "advancing gambling" than the fact that one is a crime whereas the other one is not.
For clarity's sake, the example should begin as far back as possible: when one wishes to take part in "gambling," they obviously need to get some money together with the intent of wagering it on the outcome of a future event (like a sport or election) or a game of chance. In order to see this wish through, they will usually have to give their money to an individual who will either keep track of the future event for the purposes of the bet or operate the game of chance to see what the result will be.
This second person, assuming that they are not explicitly licensed by the State of Delaware to carry out this action, is most likely advancing gambling. However, residents of Delaware should rest assured that state authorities will not be beating down the doors of everyone on the block in hopes of busting up a midnight poker game amongst friends, because there is one more important parameter involved in fully "advancing gambling:" the host of the event must make a profit.
This does not mean that they came out ahead after a long evening of cards thanks to some luck and skill, rather, this means the host placed themselves in a position to profit from gambling regardless of whether or not they placed bets at all. Some ways of doing this are by charging admission for the privilege to play a game, collecting a small percentage of each hand as profit to the house in a game of poker, (this is often called a "rake,") operating a traditional casino game as the "house" (who always has the greatest chance of winning,) operating an illicit sportsbook or even up charging for food and drink throughout the course of the game.
Just so long as these incredibly specific actions are not met, Delaware residents are perfectly within their rights to gamble however they please according to Delaware gambling laws.
Delaware Gambling Laws + Regulations
Delaware Sports Betting Laws
As one of the four states exempt from the Professional and Amateur Sports Protection Act that was passed through the federal government in 1992, Delaware is actually able to offer legal and land based sports betting to their residents. They do so in the form of their state lottery. When playing the lottery in Delaware, in addition to playing numbers in the traditional sense, residents may also choose from several sports parlays which, if they hit, will provide a great payout to the lucky winner.
However, the Delaware lottery is one of the most restrictive forms of betting out there. Aside from no customization as to what a resident chooses to bet on, they are forced to pick one of three three-team parlays and college sports are not available. For this reason, many legal online sportsbooks have become incredibly popular in Delaware. These give residents the opportunity to bet on sports in a more consumer friendly manner, with no risk of legal prosecution.
Delaware Casino Gaming Laws
In the tiny but mighty state of Delaware, a few solid gambling facilities can go a long way, or at least, that's the hope. Delaware is home to three "racinos" which feature not only licensed pari-mutuel betting but several slot machines and traditional table casino games as well. In these venues, Delaware residents are able to gamble to their heart's content, so long they're willing to deal with the crowds and the smell of racing dogs.
Still, many residents of the first state keep their legal online casino accounts nice and active. After all, why not indulge in a legal means of gambling from the comfort of your own home without having to fight crowds in what is the sixth most densely populated state in the union?
Delaware Poker Laws
In each of the three racinos located throughout Delaware there exists a fully functional poker room there to serve all the residents of the state who wish to participate in a live poker game for real money and real stakes. In these poker rooms, players can take part in big time tournaments or simply play a couple hands at the tables for a quick buck before calling it a day.
Of course, much to the relief of many Delaware residents, the sacred rite of the home game in Delaware is very much alive. Whether one is taking part in a private poker game with friends and a couple beers or having a quiet night in with online poker, according to Delaware legislation, it's all good.
Legal Gambling Age In Delaware
Few states in the country are as allowing of gambling activity as Delaware is. What's the best way to throw all that goodwill to the wind? Easy, just get caught gambling underage. In Delaware, the legal gambling age is 21, and it is strongly advisable for all Delaware residents to wait until they reach it before attempting to gamble.
Those who violate this will find themselves penalized not only by the facility in which they are caught gambling, (usually through administering some sort of a ban along with seizing all gambling related funds) but the State of Delaware will institute a hefty fine of their own and, if the offender is over 18, probably even face a jail sentence. The best advice a prospective underage gambler can get? Just hold off.
| General | Lottery | Casinos | Poker | Pari-Mutuel | Bingo |
| --- | --- | --- | --- | --- | --- |
| 21 | 21 | 21 | 21 | 21 | 21 |
Where to Gamble in Delaware
On-Land: Delaware is home to three separate world class racinos where residents can bet on races, play several different slot machines, traditional casino games with live dealers or even play poker in licensed poker rooms according to Delaware gambling laws. Nevada may get all the glory as the gambling capital of the world, but Delaware is certainly no slouch. If one insists on betting on sports in person, Delaware is also home to a functional is restrictive sports lottery. Still, that's more to offer than all but one state in the union!
Online/Web-Based: For those who want to avoid the crowds associated with the Delaware casinos or take part in a more customizable, consumer friendly form of sports betting, there are several options in the form of legal Delaware gambling sites. While it's true that the unsanctioned facilitation of gambling is a serious crime within the United States, the fact that these websites were established and are maintained offshore guarantees that they are outside the jurisdiction of Delaware and federal law. This assures that, as long as far as these sites are concerned, there will never be another "black Friday."
In addition to legal immunity, these legal offshore gambling sites can offer Delaware residents all the benefits of gambling with a legal entity right from the comfort of their own home. The certification required from international gaming commissions ensures fair play for all members and secure, speedy financial transactions.
Best Legal Gambling Site For Delaware Residents
BetOnline - All Delaware Residents 18+ Years Welcome!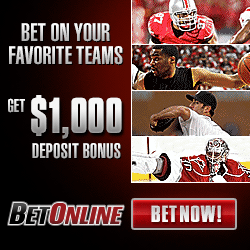 You may feel silly going with the gambling site with the simplest name, but you would be well advised to bury that instinct and give BetOnline a real chance to win you over. This is the finest legal gambling site for Delaware residents available, and just a quick glance at their products will help assure you of that. Whether you want live dealers in your online casino, access to one of the premiere sportsbooks in the world or one of the top outlets for poker software, BetOnline has you covered and then some.
Speaking of coverage, did we mention you can BetOnline no matter where in the world you are? Thanks to their fantastic mobile site, anywhere in the world with a phone or Wi-Fi signal can be a fully functioning casino or sportsbook. When you BetOnline, you carry your favorite casino in your pocket!
Other Betting Sites That Take Delaware Residents
RANKED
93.2%
User Rating Average
Live Dealer Casino
Lifetime Bonuses
Skill Based Games
RANKED
91.4%
User Rating Average
Smartphone Friendly
Weekly Poker Promos
In-Game Live Betting
RANKED
89.6%
User Rating Average
21+ Years Accepted
Friendly Wager Rules
High Betting Limits
Want To Know More?...How To Get More Help
We stand by the information about Delaware gambling laws discussed on this page as accurate and up to date, but we are not legal professionals and encourage anyone reading this website to seek out clarification if anything we said does not make sense. While we are happy to help, we always want our readers to be confident in their decision to gamble, and therefore any further questions should be directed towards a legal professional, or to the Delaware legislature at legis.delaware.gov, as it contains all of the legal language with regulates gaming in The First State.